A propos de l'auteur DeliriumTremens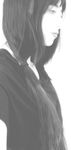 Date du premier cri : 30 août 1983
Messagerie instantanée : deliriumxtremens@live.fr (NC)
Retourner au blog : http://deliriumxtremens.canalblog.com
Pays : France
Ville : ANGERS

Parler avec moi
Pour Msn, envoyez moi un mail avant me disant qui vous êtes, quel est votre url de blog et pourquoi vous voulez que je vous ajoute, sinon votre invitation est ignorée.
Télé
No Life (la chaîne), The simpsons, Heroes, Ce soir ou jamais, Bob l'éponge, Ally Mc Beal Esprits libres, Sakura, Taratata, Kyle XY, En aparté, Magical Dorémi, Sex in the city, Tracks, Hartley coeurs à vif, P.J, Hamtaro, South park, American Dad, Shameless, How i met your mother, Dead like me...
Ciné
Almost Famous,Scarlet diva,West Side Story,All about 707,Requiem for a dream,Baise moi,la belle personne,La vie rêvée des anges,Le monde de Narnia,Thirteen,Christiane F,On ne devrait pas exister,Into the wild,Survivre avec les loups,Some like it hot,Les simpsons le film,Me without you,Girls in america (on the outs),Black snake moan,Eternal Sunshine Of The Spotless Mind,American pie,Half nelson,Ils Se Marierent Et Eurent Beaucoup D'enfants,Ma femme est une actrice,The virgin suicides,Celebrity,Bob l'éponge le film,2h37,Sleepwalking,Sweet november,Juno,Garage days,Le soliste,Gran Torino,Un été avec Coo,La forêt de Miyori,L'oiseau bonheur... Les hayao miyasaki,La traversée du temps, les films d'animation japonais en général,Hell,L'un reste l'autre part,Prête moi ta main,Elodie Bouchez,Gran Turino,Confessions d'une accro au shopping... Les animes...(elfen lied,beck,love hina,nana,gokinjo,paradize kiss,bokura ga ita...) Les clips (indochine,mylène farmer...) Les dramas (kimi wa petto,14 sai no haha,densha otoko,life...)
Son
Rock etc ... Voir mon Myspace (http://www.myspace/northernstar49), trop de groupes à citer ! Mes favoris : PJ Harvey, Björk, The Kills ...
Lecture
Amélie Nothomb, Virginie Despentes, Frank Margerin, L'herbe bleue, Survivre avec les loups, Christiane F, ... mangas/animes: Nana,Beck,paradize kiss,gokinjo,love hina,happy mania,lovely complex...